The BJJ program at Ashburn Jiu Jitsu focuses on teaching and developing situational awareness, positional control (based on leverage) and the application of techniques to defend, neutralize, control and attack opposition.  The program includes Gi classes, Nogi classes, Self Defense classes, open mat training and Q/A training sessions.  
Gi, NoGi, Self Defense and Open Training 

Beginner to Advanced Training Levels

Learn Effective, Practical Self-Defense

No Contracts
Highly Experienced Instructors
Safe Training Environment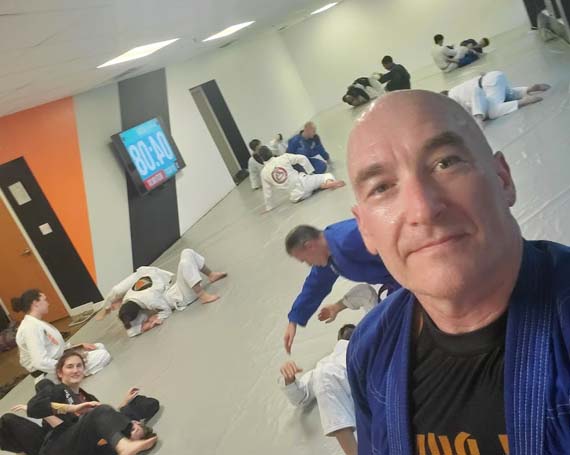 This class utilizes the traditional BJJ uniform or "gi" and is the perfect starting point for anyone new to Brazilian/Gracie Jiu Jitsu. There are gi classes and training offered 7 days a week at various time throughout the day including mornings, mid-day and evenings. We recommend all beginners attend at least two fundamental gi class per week.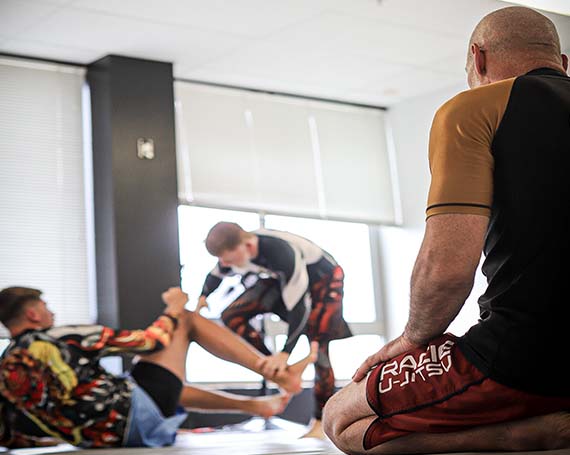 The "gi" being the traditional uniform (jacket & pants).. NO "gi" does not use the uniform. Nogi training attire is grapplings shorts and a rash guard type shirt. Nogi grappling tends to be a bit faster pace due to the limited grips (compared to the gi) and other attributes such as athleticism "can" play a bigger role against opponents.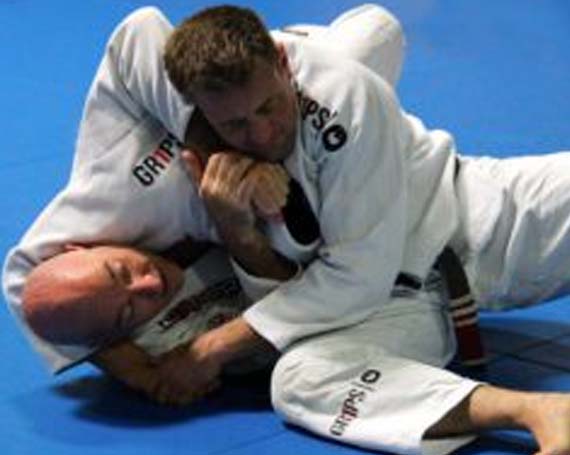 Self Defense class adds the awareness of fighting scenarios to the students stand up and grapplings situations. Punches, elbows, kicks, headlocks, hair pulling (to name a few) are all possible in the "non rules" of a fight. The SD class brings to the forefront the added awareness and approaches to defend your self in these situations using Gracie Jiu Jitsu.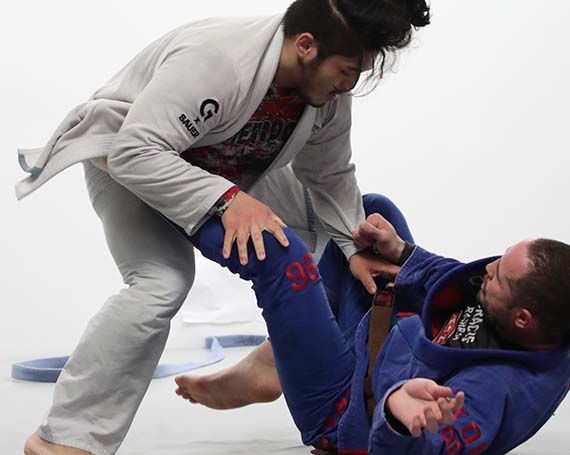 Training / Sparring is where it all comes together and allows students to develop, test and apply learned techniques under various levels of resistance. We focus on smart training and have built a culture of students helping and working with each other to learn and improve together. All sparring and drilling are controlled and executed with the safety and well being of all students at the forefront of the training exercises. ​
No obligations or fee(s) to come in meet us, see the academy and try out the classes!  Just fill out the information below and we will find a time that works in your schedule to get on the mats with us.  We have morning, mid-day, evening and weekday class options to choose from and we will have everything required for the class.. all you need to do is show up!!!  
Ashburn's Premier Jiu Jitsu Academy!
Black Belt instruction with 20+ years training in Gracie / Brazilian Jiu Jitsu
1200 sq. feet of seamless mat space for training 
Extensive schedule with morning, mid day, evening and weekend classes.. 7 days a week
Men and women showers, reception lounge, and off the mat sitting and viewing area
Adults and Youth Classes
Hospitality bar and pro shop 
Flexible memberships options with NO CONTRACTS
Ashburn Jiu Jitsu Schedule
Morning, Mid Day, Evening Classes, 7 Days a Weeks
Swipe schedule to view full week >>>
Ashburn Jiu Jitsu (AJJ) specializes in the art of Gracie/Brazilian Jiu Jitsu. 3rd Degree Gracie Jiu Jitsu Black Belt, Mike Horihan, with his son Jake Horihan (Gracie Jiu Jitsu Black Belt), have amassed a great depth of experience working in the industry and on the mats.  Together they are prepared to focus their expertise on bringing the highest quality of instruction of Gracie / Brazilian Jiu Jitsu to the Ashburn area.
Ashburn Jiu Jitsu is a proud affiliate of Balance Studios under Phil and Ricardo Migliarese (Relson Gracie lineage).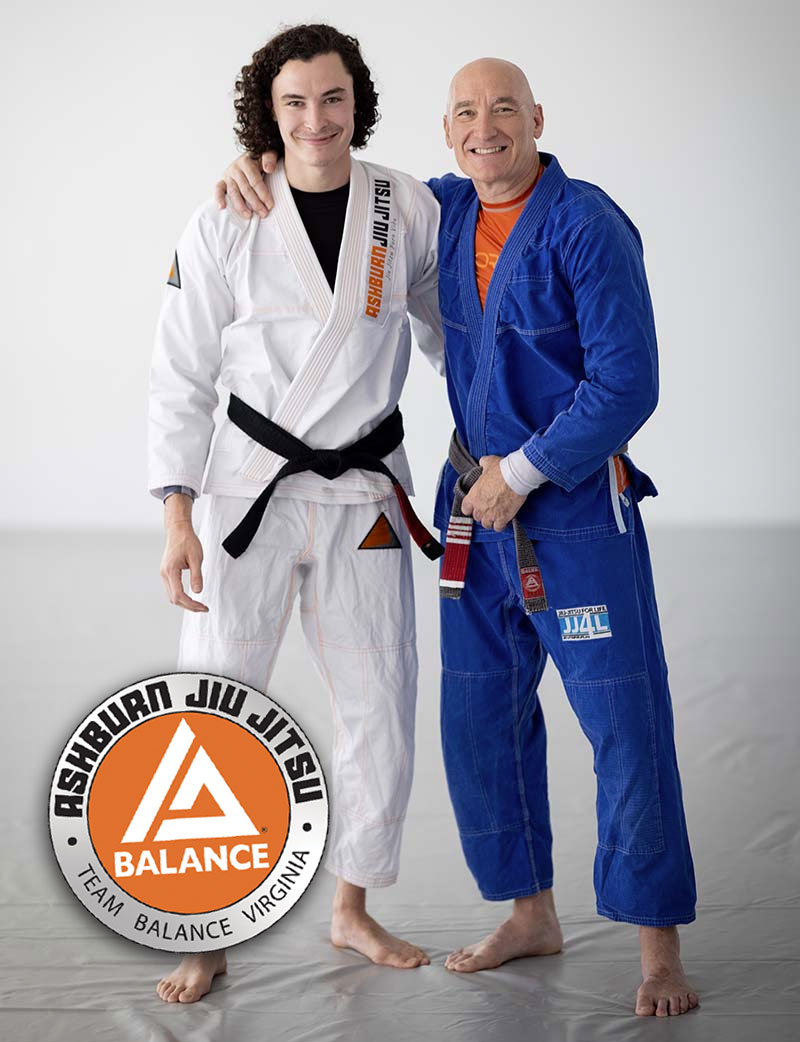 What people have to say about Ashburn Jiu Jitsu and the Horihan's
Mike and Jake Horihan are outstanding instructors. Mike opened my eyes to the true power of leverage and mechanics which are the key ingredients of Brazilian Jiu-Jitsu. I highly recommend Ashburn Jiu-Jitsu for all your Jiu-Jitsu training needs.
I had the pleasure of having Mike Horihan as a coach for several years. He has helped me improved my Jiu-Jitsu tremendously . He is a great instructor and a very good friend. I thank him for all the Bjj lessons, adventures and good times. I definitely recommend Ashburn Jiu-Jitsu. Jake Horihan is a very talented, technical black belt belt and a great instructor. He has been my training partner for several years. I definitely recommend him as a Bjj instructor and training partner. There is no doubt that you will find top notch Jiujitsu here.