The Youth Motors Skills Mobility class at AJJ is for ages 3-5, and is the perfect start in developing a child's movement, balance and coordination in a fun and active environment!!  
V

ersatile Motor Skills -> Optimal Learning

 

Fundamental Motor Skills lead to Sport-Specific Skill

s

Versatile Movement Experiences -> Adaptability

No Contracts
Highly Experienced Instructors
Safe / Fun Environment
Motor Skills Development with Ms. Mary
Young children are allrounders, not specialists, they are curious about the diversity life has to offer and need a broad base of movement experiences. They want to have fun more than anything else. Children at age 3-4 (5) rarely are interested, let alone able to focus to play & train soccer for an hour but rather enjoy a multitude of activities. Too much information at once can impair motor learning! 
This motor skills development class is a perfect 
pre-cursor to other activities such as Jiu Jitsu!!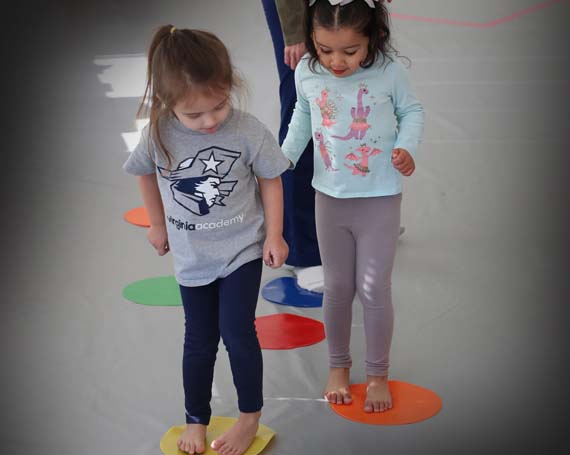 Versatile Motor Skills -> Optimal Learning
Versatile motor skills lead to optimal learning. The more frequent movements are practiced in different variations in different environments, the greater the learning success.
Developing a very broad & versatile base of motor skills at a young age is critical for optimal learning. No sport is an isolated skill, Jiu Jitsu is not just rolling on the ground, it's balance, orientation, critical thinking, reaction…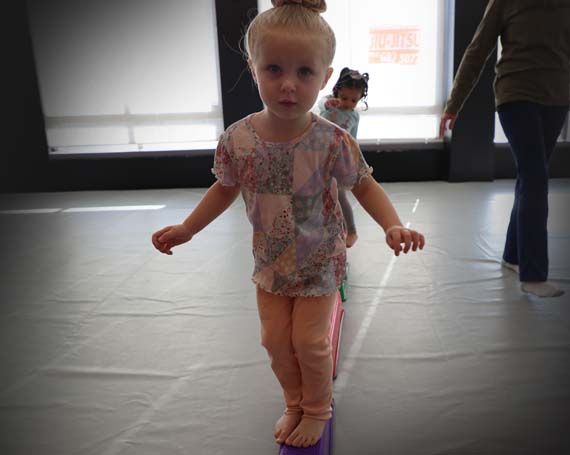 Fundamental Motor Skills leads to Sport-Specific Skills​
Fundamental motor skills are the basis to be able to acquire sport-specific skills, they are the foundation for all sports. Developing fundamental motor skills will enable children an optimal entry into various sports, building the foundation to enjoy physical activity as a lifelong pursuit. ​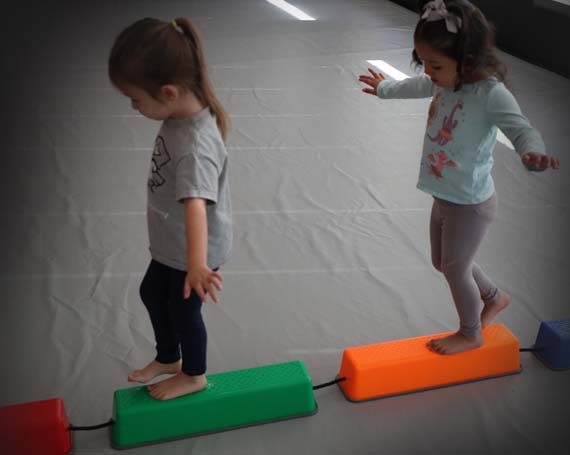 Versatile Movement Experiences -> Adaptability​
Versatile movement experiences at a young age allow children to solve a problem faster, not only in sports but into many aspects of life. We want them to become problem solvers and not robots. A broad base of versatile motor skills will allow them to do so. Children become problem solvers and are in a constant learning and adaptation mode. ​
Ms. Mary (Mary Horihan) has been teaching preschool children for 26 years.  She taught 4/5 year olds for 25 of those years in the classroom getting them ready for Kindergarten. 
In 2022, Ms. Mary spearheaded the new Motor Skills Mobility program at Virginia Academy Preschool where she is now helping children develop their motor skills so that they can excel and have the optimal potential to successfully participate in any sport – all while having the most fun and continuing to develop their brains. 
We hope you are excited to get Moving with Ms. Mary!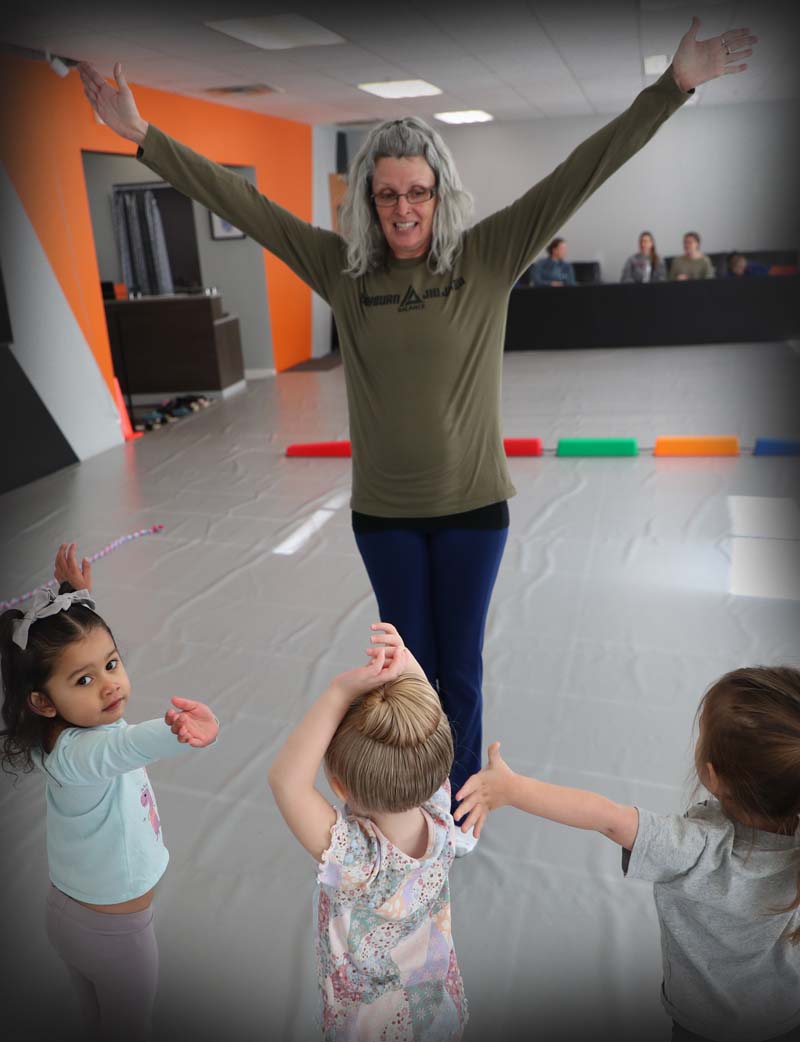 What people have to say about "Moving with Ms. Mary"
Mary's Motor Skills Mobility Class is absolutely amazing! Her activities are creative and very engaging to my students. I have also noticed a significant improvement in my student's motor skills. What I love most about Mary's class is how all my students love her and are always excited to come to her classes.
My daughter has been taking Mary's class for over a month now! And we absolutely love it! I have seen such an improvement in my daughters listening and coordination. Mary has a true talent for teaching kids. Her love and dedication is an absolute blessing. I highly recommend Mary's motor skills mobility class.
I highly recommend Ms Mary's class! My 5 years old daughter loves her class, she always has a lot of fun with her friends! I have known Ms Mary for 2 years and she's a fun, patient and a loving teacher . We love her!
"Movin with Ms. Mary" has helped improve my students focus and coordination. She is so creative with her lessons and engages with each child to ensure they grasp the concept she is teaching. You can tell Ms. Mary pours her heart and soul into these kids and is having just as much fun as they are!
We love Moving with Miss Mary! As a parent of a 3-year-old, I've been searching for a class that would be both engaging and beneficial for my daughter's development, and Moving with Miss Mary has exceeded all of my expectations.